Custom Fit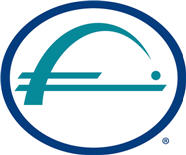 Ask yourself one very important question - Do you plan to take any steps to improve your technique in the near future? If the answer to this is no then the only option to improve your golf is to consider clubs which are designed and fitted to suit and compliment your game. The design of modern equipment is such that ball flight problems can be minimised by altering several key design features in clubs. With expert knowledge and assessment, using , analysis of your golf swing, game and typical ball flight my staff and I are able to offer you a complete service to put exactly the right equipment in your hands to improve your game. Custom fitting is, in my opinion, essential to maximise performance. All clubs from putter to driver should fit your own unique physical and swing characteristics.
Some of the key design features and their effect on the ball flight are listed below
Clubhead lie angle, a major factor in the initial direction of the ball
Clubhead loft, a major factor in distance and the trajectory of the ball. Loft also has an effect on slice/hook spin
Shaft length - a major factor on distance and the ability to hit the sweetspot on the clubface
Shaft flex, a major factor on trajectory, distance and spin
Shaft type, as No. 4
Clubhead design, a major factor in all aspects of ball flight
At Glenbervie we offer the following fitting sessions where you can find out about all the above and how they can help you.
Driver
Fairway
Hybrid
Iron
Wedge
Full Set
Putter
Golf Ball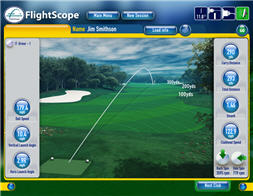 Selecting your set make up is also of key importance, depending on your swing characteristics long irons may not be of much use. Look in most golfers' bags and you will see often a pristine no. 3 iron, there is no point in carrying passengers in your bag! How many wedges should you have? What loft of fairway wood should I have?
Don't forget the most important club in your bag! You are ill advised to pick a putter of the shelf because it looks or feels good to you. It is imperative that putters have the correct lie, length and loft to suit your stroke, in order to set the ball rolling effectively.
Don't worry if you are not in the market for a complete new set of clubs or you have recently purchased new equipment 'of the shelf' your existing equipment can ,up to a point be retro fitted to suit you.

Remember the most expensive clubs you will ever buy are the ones that don't suit you.
We are both Titleist Sure Fit and TaylorMade Select Fit Authorised Fitting Center.
For further details on selecting new equipment or any aspect of custom fit please visit the Proshop or call 01324 562725
For further information on the type of technology utilized to help the fitting process please click on www.flightscope.com or www.scienceandmotion.com